Herp Bits:
With some dens holding more than 20,000 Red-sided Garter Snakes, Manitoba's Interlake Snake Dens are the largest concentrations of reptiles found on the planet!
There are 3 ways to contribute data to the MHA:
1) Herp Tip Line

If you're not sure what species you saw or heard, or just need more information, then fill out the Herp Tip Line form.

Give us a description and some basic location information. You can upload a picture if you'd like help identifying an animal.

2) Data Entry Form

If you can identify the critter you saw or heard then please make an entry in the Data Submission Form.

This is the preferred method for submitting one or a few herp records.

3) Data Spreadsheet

If you plan on collecting many records over the entire season, using our spreadsheet may be the best way to submit your data. An MS Excel template is provided below. When you've entered all your records send in the file from this link:

Go to the:
Herps Tip Line

Go to the:
Data Entry Form

Download the:
Data Spreadsheet
(Instructions included.)
To make data collecting a little easier in the field use the MHA Data Recording Sheet (PDF).
---

FROGBOX
Supports the MHA!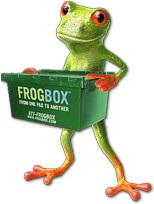 Click here to win stuff at FROGBOX's Facebook page!
Your business can help out, too!
Email Us
to find out how.
MHA Contact List
If you would like to be added to the mailing list to receive information and updates regarding the MHA then click this email link: Add me to the MHA contact list. Please state that you would like to be added to our contact list.
We want to encourage the development of a province-wide network of observers and want to keep people appraised of what's going on, and what herps are out and active, etc. Your email address will not be made public, but may ultimately be available to other MHA volunteers so that people can network with one-another.