Return to:
Nature
North.com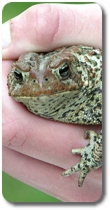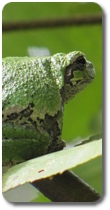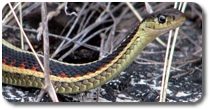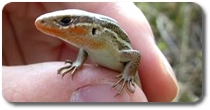 Welcome to the Amphibians & Reptiles of Manitoba!
Did you know there are twenty-four different kinds of amphibians and reptiles that live in Manitoba? You can learn about all these animals right here!
---

---
Frogs

Green Frog
Leopard Frog
Mink Frog
Wood Frog
Toads
American Toad
Canadian Toad
Great Plains Toad
Plains Spadefoot

Treefrogs

Cope's Gray Treefrog
Gray Treefrog
Spring Peeper
Boreal Chorus Frog

---

Salamanders

Blue-spotted Salamander
Gray Tiger Salamander
Eastern Tiger Salamander
Mudpuppy

---

Snakes

Western Hognose Snake
Smooth Green Snake
Northern Red-bellied Snake
Plains Garter Snake
Red-sided and Eastern Garter Snakes

---

Turtles

Common Snapping Turtle
Western Painted Turtle

---

Lizards

Northern Prairie Skink

---

---

Any questions?

Have a question about Manitoba's amphibians and reptiles? Send an email at this link: Email NatureNorth.com.

You can help our Amphibians and Reptiles.

Follow this link to see: How YOU can help!

Credits

This link tells: How this website was made.
---