The Herps Tip Line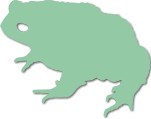 Not sure what you saw or heard?
Tell us about it and we'll try and figure it out!
Not sure if what you observed is important?
Of course, it is! Every report counts. You may be the first person to see that critter in your part of the province. No record is too trivial to submit and the only record that's no good is the one you don't submit!
Just need some more information?
Then use the Herp Tip Line Form to contact us.
---
Herp Tip Line Form
Please fill in this form, the fields with a red asterisk (*) are required. Then click the Submit Record button at the bottom of the page. All information submitted to the Herp Tip Line will be kept private.
---
Sending an Image or Audio Recording
If you want to send in a photograph, please do, but remember to reduce the file size to less than 500 Kb by resizing or resampling the image. Please do not attach large raw files directly from a digital camera. These may be 3 - 6 Mb in size! And save/export the image(s) as JPEG or PNG format (*.jpg, *.JPG, *.jpeg, *.JPEG, *.png, *.PNG). The form will only accept files up to 500 Kb with those file extensions.
Any image editing software, such as Photoshop, Corel Photo-Paint, Microsoft Paint, etc., will let you reduce an image to a file size small enough to email. Just be sure to save it as a new image, don't overwrite your original.
If you want to send an audio recording you must convert the file to mp3 format. Most devices now record audio as mp3 files and most media players can convert audio files if they are not in mp3 format. The file size must be less than 500 Kb and the file extension must end in .mp3 or .MP3.
---