---
Mammals in North America: Wildlife Adventure Stories and Technical Guide. By Robert E. Wrigley, PHD.
---
NatureNorth is happy to host this digital version of Mammals in North America, a 360-page (193 Mb) book by Winnipeg ecologist, Dr. Robert E. Wrigley.
First published in hard copy in 1986 by Hyperion Press Ltd in cooperation with the Manitoba Museum of Man and Nature this book features stories and a technical guide to mammal species found in North America.
This digital copy was produced and supplied by Print My Book.
You can order the hardcopy version below.
MAMMALS IN NORTH AMERICA: FROM ARCTIC OCEAN TO TROPICAL RAINFOREST
This is the kind of book the author was searching for as a youngster – one that explores the daily lives of mammals, both large and small; one that describes the natural history of the wondrous creatures that most people do not even know exist in their country. A total of 115 species are gathered into 11 chapters based on the biomes of North America: Cold Oceans, Arctic Tundra, Montane Forest, Boreal Forest, Deciduous Forest, Inland Waters, Grasslands, Desert, Woodlands and Shrublands, Tropical Forest, and Warm Oceans. While most North American animal books stop at the U.S.A.-Mexican border, this 360-page text covers the entire North
American continent and the West Indies.
A title page for each biome provides a summary of characteristic vegetation, climate and dominant wildlife. Two paintings by Manitoba Museum artist Betsy Thorsteinson illustrate the marvellous Pleistocene mammalian faunas that lived on the Arctic Tundra and Boreal Coniferous Forest zones, and the Transitional Forest and Grassland zones of North America.
Each species account begins with an adventure story which reveals a realistic occurrence in its life cycle. Each story is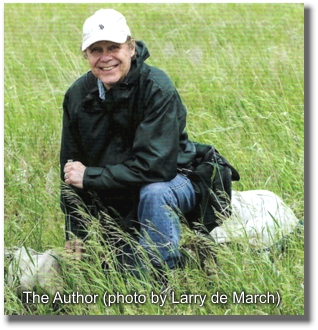 accompanied by a full-page watercolour painting by wildlife artist Dwayne Harty, followed by a distribution map, and details on physical characteristics, status, food, reproduction and growth, remarks, and anecdotes on the author's experiences with the species. At the end of the book are an annotated checklist of the approximately 810 species recorded in North America and the West Indies, a beautiful painting of a bugling elk, an extensive additional-reading section assigned by state and province, and biographies and photos of the author and artist.
Dr. Robert E. Wrigley is a retired ecologist who served as the Curator of Birds and Mammals, and the Museum Director, at the Manitoba Museum of Man and Nature (Winnipeg), the Founding Director of the Oak Hammock Marsh Interpretive Center (near Stonewall, Manitoba), and the Curator of the Assiniboine Park Zoo (Winnipeg). Dwayne Harty is a Saskatchewan-born wildlife artist whose current studio is in Jackson, Wyoming.
"Mammals in North America" will appeal to a young audience, as well as adult readers interested in the natural world.

"This book should be in every home, school, and library. It's a storybook as well as an invaluable reference guide."
---
Click the link above or the book image above to download Mammals in North America.

Order the book from the author!

The Mammals book may be purchased for $30 (Canadian), and Canada Post charges $18 shipping (Canadian), for a total of $48 (C), by emailing Robert Wrigley or calling 204-831-5209.
---
Return to: Fall Issue | NatureNorth Front page