Food for Caterpillars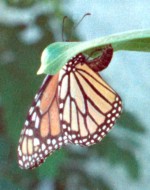 Caterpillars eat, and eat, and eat! They have strong jaws, called mandibles, to chew up leaves. Each kind of caterpillar will only eat the leaves of a few kinds of plants (its host plants). Female butterflies must lay their eggs on the right host plants. They find the correct plants by smell and taste, using their antennae and feet.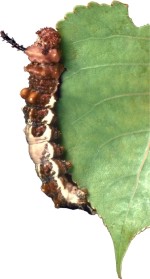 White Admiral caterpillar
on Cottonwood.