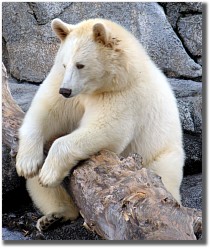 Winnipeg's Assiniboine Park Zoo is a great place to see some of Manitoba's native fauna. NatureNorth is happy to cooperate with the Zoo to help bring you this information about Manitoba critters at the Zoo.
Click on the pictures or links below to download PDF versions of the interpretive signs found throughout the Zoo. There's lots of great information in them. Enjoy them online or print them out and cover your wall with Manitoba's cool critters!
---
UPDATE: When the various "NatureNorth at the Zoo" articles were first published our Assiniboine Park Zoo was a different place than what it is now. As most of you will know, the Zoo is undergoing a major facelift. Dr. Robert Wrigley, who helped us out with these articles is no longer at the Zoo, having retired to pursue his passions for nature privately. And, sadly, many of the animals that used to make up the Zoo collection are now gone, too. But we decided to leave all the articles intact, good information is still good information. Perhaps we'll even get a chance to continue working with the Zoo to produce more NatureNorth at the New Zoo articles.
Doug Collicutt, NatureNorth.com
---
And for more from the Assinboine Park Zoo on NatureNorth:
Conservation at the Zoo! | Blizzard, the White Buffalo | Tale of a Wandering Spider | Debby the Polar Bear
Check out the Zoo's Amphibians of Manitoba interpretive signs!
Visit the Zoo online at: www.assiniboineparkzoo.ca